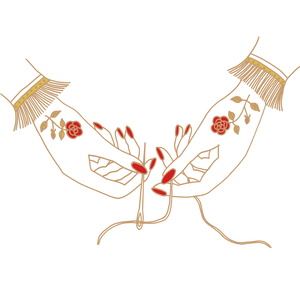 Join now ! for just 3€ a month and get: 
30% OFF Embroidery Kits (Printed Fabric, Kit, Kit and accessories) and Gift Boxes
20% OFF PDF Patterns, Postcards & Prints, Embroidery Paraphernalia, Embroideries
Plus: as a welcome gift, I will include my favorite cutting tool (a pair of thread snips) to your first order.
Terms and conditions apply. Click here.